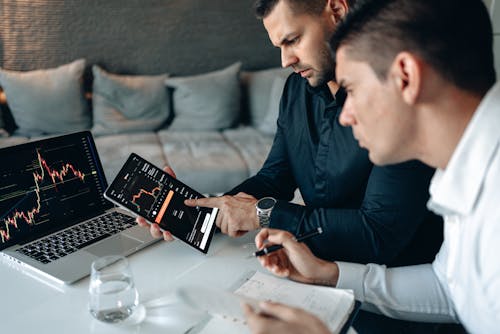 If you're looking to improve your website's search engine ranking, it might be time to hire an SEO consultant. But with so many out there, how do you know which one is right for you? Here are six questions to ask when hiring an SEO consultant. By asking these questions, you can be sure that you're getting the most qualified professional for the job.
Who Is An SEO Consultant?
An SEO consultant is someone who specializes in optimizing websites for search engines. This includes improving the website's title and description tags, making sure the site's content is keyword-rich, and building links to the site from other high-quality websites.
An SEO consultant can also help to improve the website's overall architecture and navigation, making it easier for search engines to index the site and delivering a better experience for users.
In many cases, an SEO consultant will work with a web development team to ensure that all of these factors are taken into consideration from the start. By optimizing a website for search engines, an SEO consultant can help to ensure that it receives a high level of traffic and visibility in the search results.
Questions To Ask SEO Consultants
There are many questions that you can ask an SEO consultant. A few among them are:
What search engine optimization (SEO) services do you offer and at what price point?
What is your process for conducting keyword research and competitive analysis?
How do you determine which keywords or phrases to target?
What off-page SEO tactics do you use to help improve my website's visibility and organic search ranking?
Do you offer local SEO services?
Do you have any case studies or examples of your work that I can review?
Digital Marketing Strategies Used By SEO Companies
Any good digital marketing strategy should take SEO into account. After all, SEO is vital for helping businesses to rank highly on search engine results pages, and thus reach more potential customers. However, SEO is a complex and ever-changing field, which can make it difficult for businesses to keep up-to-date with the latest changes.
This is where an experienced SEO company or consultant can help. By keeping up-to-date with the latest changes in the world of SEO, they can ensure that your website is always optimized for search engines. In addition, they can also provide expert advice on how to tweak your website and digital marketing strategy to achieve even better results. As a result, working with an SEO company or consultant is a great way to get the most out of your digital marketing efforts.
Reasons To Hire SEO Experts
As a business owner, you know that ranking higher on search engine results pages (SERPs) can mean more exposure for your company and potential customers. While you may be able to do some technical SEO tasks yourself, it takes an SEO expert to really get results. Here are four reasons to hire an SEO agency:
They Understand How Google Works
Google is always changing its algorithms, which can impact your website's ranking. An experienced SEO consultant stays up-to-date on all the latest changes and knows how to adjust your website, SEO strategy, and content accordingly.
They Can Help You Target The Right Keywords
One of the most important aspects of SEO is choosing the right keywords. These are the words and phrases that potential customers are searching for when they're looking for products or services like yours. An SEO consultant can help you choose the best keywords to target and use them effectively in your content.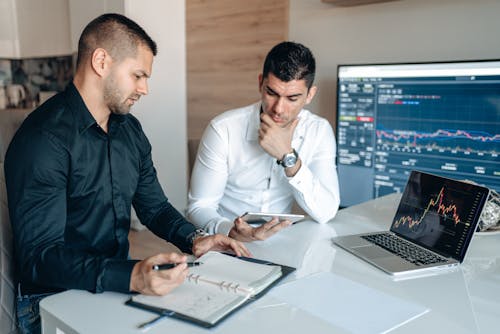 They Can Optimize Your Website
Your website needs to be optimized for both search engines and humans. An SEO consultant can help ensure that your website is properly structured and uses the right keywords throughout. They can also help improve your website's loading speed and mobile friendliness, two important ranking factors.
They Can Improve Your Link Building Efforts
Another important ranking factor is inbound links or backlinks. These are links from other websites pointing to your website. Google sees these links as a vote of confidence in your website. An SEO consultant can help you build high-quality backlinks through link baiting, guest blogging, and other strategies.
Hiring an SEO consultant is an investment that can pay off big time in terms of increased traffic and leads. Make sure you partner with a reputable firm or individual who has a proven track record in delivering results.
Benefits Of Hiring An SEO Expert
There are countless benefits of consulting SEO experts:
Improve visibility and organic reach: One of the biggest benefits of working with an SEO consultant is improved visibility for your website.
Increased traffic and leads: Working with an SEO consultant can also help increase traffic to your website, as well as qualified leads.
Improved ROI: Hiring an SEO consultant can also improve your overall return on investment (ROI) from your digital marketing efforts.
Get ahead of the competition: If your competitors are already working with an SEO consultant, it's time for you to do the same in order to stay ahead of them in the search engine rankings.
Save time and resources: Trying to do everything in-house can be time-consuming and frustrating. Hiring an SEO consultant frees up your team's valuable time so that they can focus on other areas of your business.
Conclusion:
When you're looking to hire an SEO consultant, there are a few key questions you should ask in order to ensure that you're getting the best possible service.
By asking these questions, you can get a better sense of the consultant's experience, their approach to SEO, and what kind of results you can expect. In the end, this will help you make a more informed decision about whether or not to hire an SEO consultant.
If you're in the market for an SEO consultant, it's important to ask the right questions so that you can make an informed decision. To learn more https://guruseoservices.com/click here.