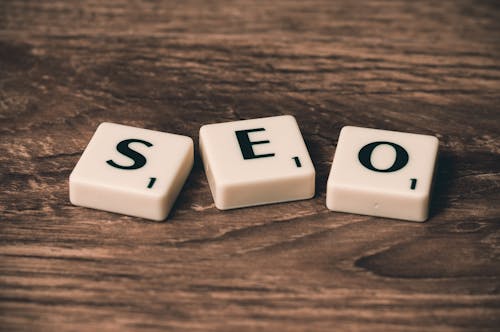 It's no secret that SEO is a critical part of any online marketing strategy. And while there are many sophisticated techniques and strategies that can help your website rank higher in search engine results pages (SERPs), one of the most important factors is still your choice of keywords.
In this article, we'll walk you through the basics of crypto keyword research and show you how to find the right keywords for your business.
We'll also provide tips for optimizing your website and content for these keywords to help you achieve better search engine visibility. So let's get started!
What Is Crypto Keyword Research?
Crypto keyword research is the process of finding, analyzing, and selecting the best keywords to target for your cryptocurrency-related website or blog.
The goal of crypto SEO keywords research is to find keywords that are relevant to your site's topic, have high search volume, and are low in competition.
When you find the right keywords, you can use them to optimize your site's content and make it more visible in search engines like Google. This will help you attract more traffic to your site and improve your chances of ranking higher in search results.
Importance Of Crypto Keyword Research For SEO
Crypto SEO keyword research is important for any business or individual that wants to rank their website or blog on the first page of Google. It is also essential for those who want to make money from affiliate marketing or advertising with Google Adsense.
The reason why crypto keyword research is so important is that it allows you to target low-competition keywords that you can rank easily. Not only will this help you to get more traffic to your website or blog, but it will also help you to make more money.
How Do You Conduct Crypto Keyword Research For Your Website Or Blog Content?
If you want to rank your website or blog content in Google search for cryptocurrency or blockchain-related keywords, then you need to engage in some keyword research. This is the process of finding out which keywords people are using to search for information on the topic that you're writing about.
There are a few different ways to go about conducting keyword research. You can use Google's Keyword Planner tool, which is designed for advertisers but can still be helpful for search engine optimization purposes. There are also a number of paid and free keyword research tools available online.
Once you've gathered a list of potential keywords, it's important to start incorporating them into your content in a way that sounds natural and flows well. If you stuff your content with too many keywords, it will come across as spammy and Google may penalize your site.
When used correctly, conclusion keyword research can be a helpful tool in boosting your website's visibility and helping you attract more traffic.
Take the time to do your research and find the particular keyword for your content. Also, choose the right crypto SEO agency. It could make all the difference in how successful your website or blog becomes.
Some Best Tools And Resources For Crypto Keyword Research
When you are looking for the best tools and resources for your crypto keyword research, there are a few places that you should look. The first place to look is on the internet.
There are many great websites that can help you with your research. One of the best places to start is with Google. You can use their free keyword tool to get an idea of what keywords are being used to search for your topic.
Another great place to look is in forums. Forums are a great way to learn about what people are saying about a certain topic. You can also find out what people are looking for when they are searching for information on the internet. This can be very helpful when you are trying to determine which keywords to use in your content.
Tips To Optimize Your Website Or Blog Content For Crypto Keywords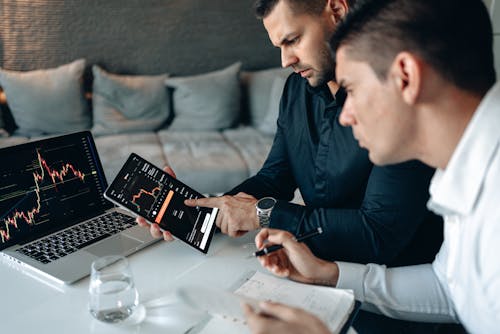 When it comes to SEO for your website or blog, you need to make sure that you are using the right keywords. Not all keywords are created equal, and if you want to rank well in search engines, you need to target the right ones. This is especially true when it comes to targeting crypto keywords.
Just like any other industry, the cryptocurrency world has its own unique set of terms and jargon. If you want to target crypto keywords, you need to make sure that you understand this vocabulary and use it correctly in your content.
Here are a few tips to help you optimize your website or blog content for crypto keywords:
Use keyword research tools like Google keyword planner
Use long-tail keywords
Use keyword-rich titles and descriptions
Use internal linking
Promote your blog post
Some Common Mistakes To Avoid When Doing Crypto Keyword Research
When you're just getting started with crypto keyword research, it's easy to make some common mistakes that can trip you up. Here are four mistakes to avoid:
Not researching your competitors
Not using the right keyword research tool
Not thinking about keyword intent through search volume
Not tracking your progress
Conclusion
On-page SEO is important, but so is off-page SEO. In order to really rank on search engines and get traffic to your website, you need to focus on both. However, on-page SEO is a great place to start, especially if you're new to the world of SEO. It's relatively simple to do and can make a big difference in your ranking. So, if you're ready to improve your website's ranking, start with on-page SEO. And, as always, continue to learn more about all things SEO so that you can stay on top of the latest SEO strategy and trends.