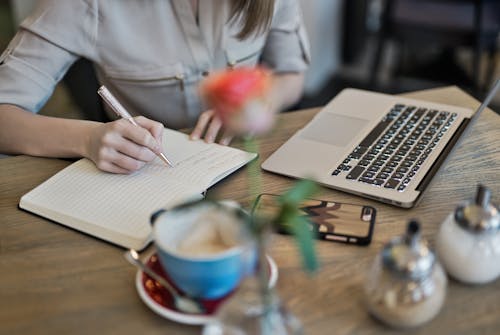 If you're like most business owners, finding time to keep up with the latest marketing trends is a daunting task. That's where content marketing services providers come in.
By outsourcing your content marketing needs to a professional service, you can focus on other areas of your business while still getting the quality content you need to reach your target audience. But how do you know which provider is right for you? This guide has some tips to help you choose the best one for your needs.
Who Are Market Service Providers?
The marketing services providers are the companies that offer content marketing, SEO, and other digital marketing services to businesses. These service providers have a team of experts who help businesses create, execute, and measure their digital marketing campaigns.
There are many marketing service providers in the market, but not all of them are equal. It is important to choose a reputable and experienced service provider who can help you achieve your business goals.
Best Ways To Find Content Marketing Agencies
There are a few ways to go about finding the best content marketing agency:
Use Online Directories:
A quick Google search will reveal a number of online directories that list content marketing agencies. This is a good place to start your search, as you can get an overview of the different companies out there and read customer reviews.
Ask For Recommendations:
If you know someone who has used the right content marketing agency before, ask for their opinion on who the best providers are. They may have some great insights that you wouldn't be able to find elsewhere.
Check Out Portfolios:
Most content marketing agencies will have an online portfolio that you can browse through. This is a great way to see what kind of work they've done in the past and get an idea of their style. Make sure they offer a variety of content services, such as lead generation copywriting, social media management, and search engine optimization.
Read Online Reviews:
Once you've narrowed down your options, take the time to read online reviews of each content marketing agency. This will give you a good sense of what other people's experiences have been like and help you make a final decision.
Top Content Marketing Agencies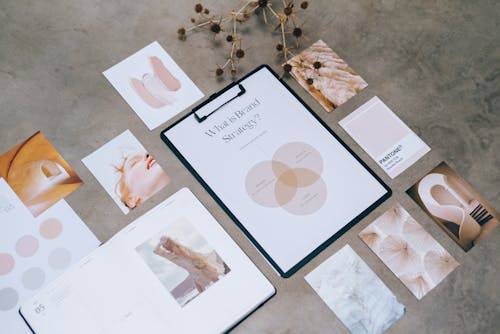 Now that you know what content marketing is and why your business needs it, it's time to find the best content marketing strategy. Here are three of the top agencies that can help take your content marketing to the next level:
1. HubSpot
HubSpot is one of the most popular inbound marketing and sales platforms. They offer a suite of tools to help businesses attract visitors, convert leads, and close customers. But their services don't stop there. HubSpot also has a team of experts who can help create and manage your company's blog and other forms of content.
2. Contently
Contently is a content creation platform that helps businesses connect with freelance writers and other creative professionals. They also offer a suite of tools to help you plan, create, and measure your content marketing efforts.
3. Marketo
Marketo is a marketing automation platform that helps businesses automate their marketing processes. They offer a variety of services, including email marketing, lead management, and social media marketing. And like HubSpot, they also have a team of experts who can help with your content marketing needs.
These are just three of the many great content marketing services providers out there. If you're looking for help with your content marketing, be sure to check out one of these agencies.
Benefits Of Content Marketing Providers
There are many benefits of working with content marketing service providers. Here are some of the key benefits:
1) Provider Can Help Create A Content Strategy That Works For Your Business:
A good content marketing provider will be able to help you develop a content strategy that is customized for your business. This means that the provider will take into account your business goals, target audience, and the type of content that will resonate with them.
2) Provider Can Help You Save Time:
Creating quality content takes time. If you don't have the luxury of time, working with a content marketing provider can help you save time as they can handle the creation and curation process for you.
3) Provider Can Help You Improve Your Content:
A content marketing provider can help you improve the quality of your content. This is because they have a team of experienced writers and editors who can help ensure that your content is error-free and engaging.
4) Provider Can Help You Scale Your Content:
If you're looking to scale your content marketing efforts, working with a provider can be a great option. This is because they can help you create more content pieces as well as manage and distribute your content across multiple channels.
5) Provider Can Provide Expert Insights:
A good content marketing provider will have a team of experts who can offer insights and guidance on the latest trends in the industry. This means that you'll be able to stay ahead of the curve and keep your finger on the pulse of what's happening in the world of content marketing.
When it comes to finding the right content marketing service providers, it's important to consider your needs and objectives. By doing so, you'll be able to find a provider that can offer you the services that you need to help grow your business.
Conclusion
The best way to find the right content marketing services provider for your digital marketing agency is to ask other businesses who they use and what their experiences have been. Take the time to research different providers, read reviews, and compare pricing before making a decision.
By doing your due diligence, you can be sure that you're selecting a company that will help you meet your business goals.