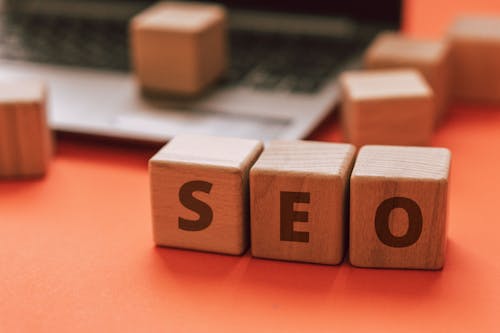 When it comes to search engine optimization, there are a lot of misconceptions. Some business owners believe that they can do it themselves, while others believe that hiring an SEO firm is a waste of money.
The truth is that SEO is a complex and ever-changing process, and it's important to have an experienced professional on your side to ensure that your website gets the exposure it needs. Here are just a few reasons why every business should invest in SEO services.
The Importance Of SEO For Businesses
In today's constantly connected world, businesses need to be prepared to compete for attention online. Search engine optimization (SEO) is an important tool that can help businesses get noticed by potential customers. SEO is the process of improving the visibility and ranking of a website in search engine results pages.
By optimizing their website for search engines, businesses can increase their chances of being found by people who are looking for what they have to offer.
Website design and SEO services are important for businesses because they can help them reach new customers and grow their business. More and more people are using search engines to find products and services, so appearing prominently in search results can be a major advantage.
Reasons Why A Business Needs SEO Services
Here are the most common reasons why your business needs an SEO strategy:
Helps You Understand Your Customers
Improve User Experience
Generate More Leads and Sales
Stay Ahead of the Competition
Gain Insight Into Your Customers' Behavior
Get More Website Traffic
Enhance Brand Awareness & Credibility
Improve ROI from Your Digital Marketing Efforts
Align Your Business with Google's Best Practices
Future-Proof Your Business against Google Updates
Kind Of Results Businesses Can Expect From SEO Services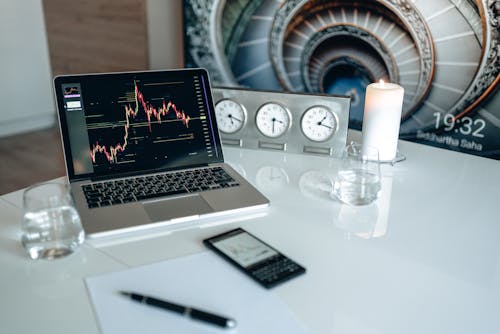 In general, businesses can expect to see a variety of results from SEO services. These results may include an increase in website traffic, higher search engine rankings, and more leads or sales. However, it is important to keep in mind that the specific results achieved will vary depending on the individual business and its goals.
Therefore, it is best to discuss the expected results with an SEO service provider before starting any type of campaign.
Some businesses may see an immediate and significant increase in website traffic after implementing SEO services, while others may see more gradual results.
The rankings achieved by a business in search engine results pages (SERPs) will also vary depending on the competitiveness of its industry and keywords.
For example, a business that ranks on the first page of SERPs for highly competitive keywords is likely to see more website traffic and leads than a business that ranks on the second or third page.
Is SEO Expensive?
SEO can be expensive, but it doesn't have to be. There are plenty of ways to get started with SEO without breaking the bank. However, if you're serious about taking your SEO game to the next level, you may need to invest in some professional help. Here are a few things to keep in mind when budgeting for SEO:
The cost of SEO varies depending on the competitiveness of your industry and the keywords you're targeting.
You can get started with SEO for free by doing things like keyword research and optimizing your website for search engines. However, if you want to see real results, you may need to invest in some paid tactics like link building or content marketing.
The ROI of SEO can be high, but it takes time and patience to see results. If you're not willing to wait for your SEO efforts to pay off, you may want to consider other marketing channels that can provide more immediate results.
Impact Of SEO Marketing Strategies On Business
SEO marketing strategies can have a profound impact on the success of your business, providing you with increased visibility and helping you to attract new customers. In order to make the most of SEO, however, you need to ensure that your website is optimized for the search engine results page and that your content is relevant and engaging.
In addition to this, it is also important to promote your website through social media and other online channels. This will help to increase the number of links pointing towards your site, which will in turn improve your SERP ranking.
Challenges Associated With SEO For Businesses
Any business that wants to remain competitive in today's digital world needs to have a strong SEO strategy in place. However, there are certain challenges that can make it difficult for businesses to achieve and maintain a high ranking in search engine results pages (SERPs). Here are some of the biggest challenges associated with SEO:
Keeping Up With Algorithm Changes
One of the biggest challenges faced by businesses when it comes to SEO is keeping up with algorithm changes. Google makes hundreds of changes to its algorithms every year, and it can be difficult for businesses to keep up.
As a result, they may find that their ranking drops suddenly and they are not sure why. It is important to stay up-to-date on all algorithm changes and to adjust your SEO strategy accordingly.
Creating Content That Ranks
Another big challenge when it comes to SEO is creating content that ranks well in SERPs. This can be difficult because you need to create content that is both relevant and keyword-rich.
In addition, your content must be unique and engaging in order to get people to click on it. This can be a lot of work, but it is essential if you want your business to rank well in SERPs.
Dealing With Competitive Keywords
If you are in a competitive industry, then you know how difficult it can be to rank for certain keywords. There are a lot of businesses competing for the same keywords, which makes it hard to stand out.
In addition, you need to constantly be monitoring your keywords and making sure that your content is optimized for them. This can be a lot of work, but it is necessary if you want to rank well in SERPs.
Building Links
Finally, another big challenge when it comes to SEO is building links. In order to rank well, your website needs to have high-quality links from other websites. However, this can be difficult to achieve because you need to get other websites to link to yours.
This can be done through guest blogging, writing articles for other websites, or even creating helpful resources that other websites will want to link to.
Conclusion
SEO, or search engine optimization, is one of the most important aspects of online marketing for any business. By optimizing your website and content for Google and other search engines, you can improve your visibility and reach more potential customers.
That's where Guru SEO Services comes in – we offer a variety of affordable SEO services that will help you get the most out of your online presence. We have years of experience helping businesses achieve their SEO goals, so contact us today to learn more about how we can help you!