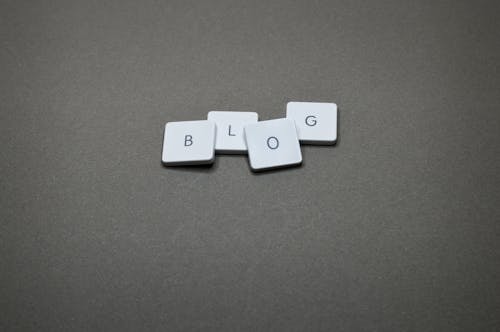 As a business, it's important to have an online presence. This means having a website and using SEO techniques to make sure your site appears as high as possible on search engine results pages (SERPs).
But what about when it comes to cryptocurrencies? How can you make sure your cryptocurrency website appears as high as possible in SERPs? In this blog post, we'll look at some crypto SEO fundamentals that will help you optimize your website for the best possible results. Stay tuned!
What Is Crypto SEO And Why Do You Need It For Your Blog?
If you want your blog to be successful, you need to make sure it's visible to your target audience. And in today's digital world, that means ranking high on search engine result pages. However, with so much competition out there, it can be difficult to achieve this goal. That's where crypto SEO comes in.
Crypto Search Engine Optimization is a specialized form of SEO that helps you identify and target low-competition keywords. By optimizing your content for these keywords, you can quickly improve your visibility and attract more readers.
In addition, crypto SEO can also help you build backlinks from high-authority websites. These links will not only help improve your search engine ranking, but they can also drive traffic directly to your site. So if you're serious about making your successful blog articles, crypto SEO is an essential tool.
How To Write A Blog Post That Ranks In Google
If you want to write high-quality blog posts that will rank on Google, there are a few things you need to do. First, keyword research is essential. Find out what people are searching for and then use those keywords throughout your post.
Second, make sure your posts are well-written and informative. Google rewards posts that offer value to readers. Finally, promote your content through social media and other channels to get more eyes on it. By following these tips, you can write a crypto blog post that has a good chance of ranking high on Google.
On-Page Optimization Tips For Crypto SEO
As the crypto industry continues to grow, so does the competition for ranking in search engines. If you want your crypto website to rank high in search results, you need to focus on on-page SEO. Here are some tips to help you optimize your site for better search engine visibility:
Use Keyword-Rich Titles And Descriptions
When creating content for your website, make sure to use keywords throughout your titles and descriptions. Keyword research tools will help search engines understand what your content is about and index it accordingly. In addition, using keyword tools can also help you attract more clicks from searchers looking for relevant information.
Optimize Your Images
In addition to using keywords in your text, you should also optimize your images for better search engine visibility. This can be done by including keywords in your image file names and alt text on your blogging platform.
Structure Your URLs
Another important on-page optimization tip is to ensure that your URLs are structured in a way that is easy for search engines to understand. This means using keyword-rich permalinks and avoiding dynamic parameters.
Use External And Internal Links
Linking to other relevant websites can help improve your website's search engine ranking. However, it's important to only link to high-quality websites that are relevant to your industry. Otherwise, you could end up hurting your own ranking. Internal linking is an important part of your SEO strategy as it helps the users look into relevant content.
Promote Your Content
Once you've created strong, keyword-optimized content, it's important to promote it in order to attract more visitors. This can be done through social media, email marketing, and other online channels.
By following these on-page optimization tips, you can help improve your website's search engine ranking and attract more traffic.
Off-page Optimization Tips For Crypto SEO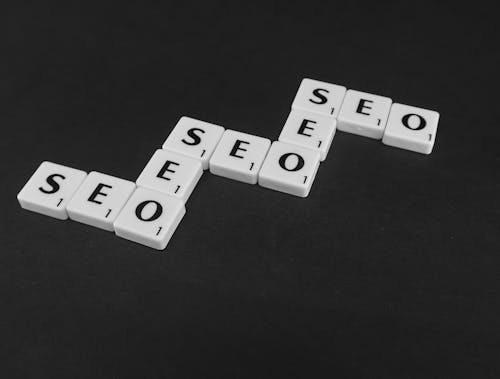 When it comes to optimizing your cryptocurrency web page for search engines, off-page SEO is just as important as on-page optimization. Here are a few tips to help you get started:
Create high-quality content that provides value to your readers. This will not only help you rank higher in search results, but it will also keep people coming back to your site.
Promote your content on social media and on your crypto niche and guest post. This will help to build links back to your site, which is an important ranking factor for search engines.
Make sure that your website is easy to navigate and user-friendly. This will help visitors stay on your site longer and increase the chances of them returning in the future.
Keep your website up-to-date with the latest news and information about the cryptocurrency world. This will show search engines that you are an authoritative source of information, which will help to improve your ranking.
Importance Of Backlinks In Crypto SEO
As we all know, backlinks are an important ranking factor in SEO. In the past, some people used to abuse this ranking factor by buying or building low-quality links. However, Google has become much more sophisticated over the years, and it now penalizes sites that engage in such practices.
That being said, backlinks are still an important ranking factor, and they can be a great way to improve your site's SEO. If you can get high-quality backlinks from relevant and authoritative sites, it will definitely help your site's rankings.
There are a few things you should keep in mind when trying to build backlinks, though. First of all, don't buy or build links just for the sake of it. Google will penalize you if it suspects that you're doing this.
Secondly, make sure that the links you do build are high quality. A low-quality link can actually hurt your site's SEO more than a no-link at all. So, only build links from reputable sources.
And finally, don't overdo it. Getting a few high-quality backlinks is much better than getting hundreds of low-quality ones. Quality trumps quantity when it comes to backlinks.
Conclusion
Guru SEO Services tell you why cryptocurrencies are a hot topic right now and with good reason. Their popularity is on the rise and there's no sign of it slowing down. If you want to be ahead of the curve, start learning about crypto SEO fundamentals.
By following our tips, you can increase traffic to your site and learn more about what makes cryptocurrencies so popular.