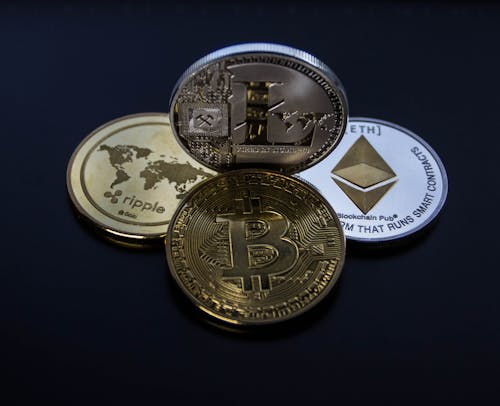 Cryptocurrency has become a hot topic in recent years. As more and more people invest in it, the number of cryptocurrency scams also increases. If you're not familiar with them, cryptocurrency scams are schemes designed to steal your money.
Unfortunately, many people have lost money by falling for these scams. In this blog post, we will discuss the most common types of cryptocurrency scams and how you can avoid them.
What Are Cryptocurrency Scams?
Cryptocurrency scams are on the rise as digital currencies become more popular. Scammers are using social media, online ads, and fake websites to promote bogus investments in digital currencies like Bitcoin.
They often promise high returns and use fake celebrity endorsements to lure people in. Many times, the investments turn out to be Ponzi schemes, and people end up losing their money.
Most scammers are taking advantage of inexperienced investors who may not understand how cryptocurrencies work or may be gullible enough to believe false promises of quick and easy profits.
Some scammers also hack into a person's crypto wallet and steal their cryptocurrency. It's important to be aware of these scams as crypto investors and exercise caution before investing in any digital currency.
Common Types Of Cryptocurrency Scams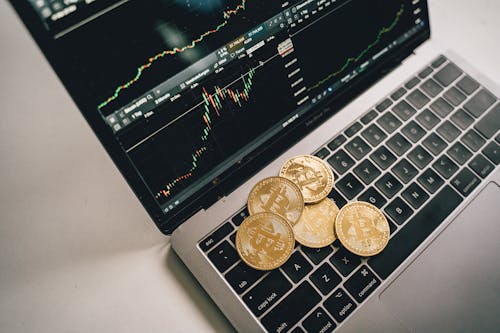 Cryptocurrency scams are becoming more and more common as the popularity of digital currencies grows.
Here are some of the most common cryptocurrency scams to be aware of.
Ponzi Schemes:
A Ponzi scheme is a fraudulent investment operation where the operator provides inflated returns to investors from money paid in by new investors, rather than from any actual profits earned. This type of scam is often used in conjunction with a fake crypto investment platform or crypto exchange.
Phishing Scams:
Phishing is a type of online fraud where criminals send emails or create websites that mimic legitimate businesses in an attempt to trick people into revealing personal information such as bank account details, passwords, private key, or credit card numbers.
Often, phishing emails will contain links to malicious websites designed to look like the login page for a legitimate website. It's important to avoid phishing scams and other crypto frauds.
Fake cryptocurrency investment platforms and exchanges:
There are many fake cryptocurrency investment platforms and exchanges online. These websites usually promise guaranteed high returns, but they are simply a crypto scam designed to steal your crypto holdings. Always do your research before investing in any kind of cryptocurrency product or service.
Romance Scams:
Romance scams dating apps are a type of online fraud where scammers create fake accounts on dating websites or social media platforms to trick people into sending them free money.
Often, the scammer will pretend to be a foreigner who is in need of money and will ask the victim to send funds through a wire transfer service.
Bogus ICOs:
An ICO, or initial coin offering, is a way for new cryptocurrency projects to raise money by selling tokens or coins.
However, there have been many cases of fake ICOs, where the people behind the project simply disappear with all of the raised funds. Always be very careful when considering investing in an ICO, and make sure to do your research first.
Pyramid Schemes:
A pyramid scheme is a type of fraud where participants are promised profits or rewards for recruiting other people into the scheme. These types of schemes are often associated with fraudulent cryptocurrency scam investment programs.
These are just some of the most common crypto scams. Be sure to do your research and only invest in legitimate projects.
How To Avoid Cryptocurrency Scams?
It's no secret that the world of cryptocurrency is rife with scams. With so much money to be made, it's no wonder that scammers are attracted to the space.
Fortunately, there are a few things you can do to protect yourself from scams.
Do Your Research
This one seems like a no-brainer, but it's worth repeating. Before investing in any cryptocurrency, make sure you do your due diligence and research the project thoroughly.
There are many red flags that should help you spot cryptocurrency scams, such as unrealistic promises, lack of transparency, and shady team members. If something looks too good to be true, it probably is.
Avoid Anonymous Exchanges
When buying or selling cryptocurrency, it's important to use a reputable exchange. Avoid anonymous exchanges that don't have a solid reputation. These types of exchanges are often used by scammers to steal money.
Be careful with giving away personal information
When dealing with cryptocurrency, you should be very careful about giving away personal information.
Scammers can use this information to steal your identity or hack into your accounts. Only give out personal information when you are absolutely sure it is safe to do so.
Use a secure wallet
Once you've purchased cryptocurrency, you'll need to store it in a secure wallet. Be careful about which wallet you use, as there have been cases of wallets being hacked. Only use a reputable wallet that has a good reputation.
Be careful of phishing scams
Phishing scams are becoming more and more common in the cryptocurrency space. These scams involve scammers posing as legitimate businesses in order to get your personal information. Be very careful about any emails or website links you click on. Only trust websites that you know are legitimate.
By following these simple tips, you can help protect yourself from suspicious activity involving cryptocurrency scams.
Conclusion
Cryptocurrency scams come in all shapes and sizes. By being aware of the most common types, you can arm yourself with the knowledge needed to avoid them. At Guru SEO Services, we are committed to helping our clients stay safe online. Contact us today for more information on how we can help you protect your business from cryptocurrency scams