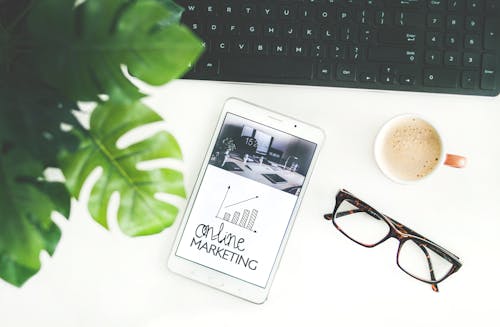 Digital marketing is the future and it's here to stay. The time is now for businesses to embrace digital marketing as a major strategy and not just an add-on. An estimated 67% of marketers have confirmed that they will increase their digital budgets this year, which shows that the future is definitely here. With all the benefits of digital marketing, there are only so many reasons why you should get started today.
If you're like most business owners, you know that you need to be doing digital marketing but you're not quite sure why. Or maybe you've been struggling to make online marketing work for your business. In either case, this blog post is for you!
What Is Digital Marketing?
Digital marketing is the process of using online channels to promote or sell products and services. This can include anything from creating a website or blog to developing targeted campaigns on social media or search engines. In order to be successful, digital marketers must have a clear understanding of their audience and what they are looking for. They must also be able to effectively communicate their message and create content that is both relevant and engaging. With the right approach, digital marketing can be a powerful tool for any business.
Reasons For A Digital Marketing Strategy
There are many reasons to run a digital marketing campaign. Some of these are:
Reach A Wider Audience
With a digital marketing strategy, businesses can reach a much wider audience than they would through traditional marketing methods. This is because digital marketing channels like search engines and social media allow businesses to target their ads and content at specific demographics, interests, and locations.
Cost-Effective
It's a cost-effective way to market your business. Unlike traditional methods such as print or television advertising, digital marketing can be done for relatively little money. And, thanks to the ability to target your audience more effectively, you'll get more bang for your buck with digital marketing.
Improve Lead Generation
A well-executed digital marketing strategy can lead to a significant increase in leads for your business. By using effective lead generation techniques, such as lead magnets and landing pages, you can encourage visitors to your website or blog to sign up for your email list or contact you for more information.
Increase Sales
Of course, the ultimate goal of any business is to increase sales. And a digital marketing strategy can help you to reach this goal by generating more leads and converting them into customers.
Boost Brand Awareness
Digital marketing can also be used to boost brand awareness and recognition for your business. By creating engaging content and ads, and using social media effectively, you can reach a larger audience with your brand message and make sure that people remember your business when they're ready to buy.
Improve Customer Engagement
Engaging with customers is essential for any business, and digital marketing can help you to do this more effectively. By using techniques like social media marketing and email marketing, you can stay in touch with your customers and build relationships that will last.
Increase Website Traffic
Another important goal of digital marketing is to increase traffic to your website. By using effective SEO techniques, you can make sure that your website appears higher in search engine results pages, making it more likely that people will find and visit your site.
Get Better ROI
Digital marketing is also a great way to get a better return on investment (ROI) for your marketing budget. Thanks to the ability to track results and measure conversions, you can see exactly how effective your digital marketing campaigns are and adjust them accordingly.
Stay Ahead Of The Competition
In today's competitive business landscape, it's more important than ever to stay ahead of the competition. And a digital marketing strategy can help you to do just that. By keeping up with the latest trends and using the latest tools and technologies, you can make sure that your business is always one step ahead.
It's Not Going Away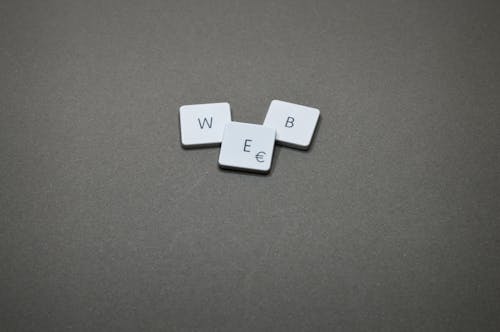 Finally, it's important to remember that digital marketing is not going away anytime soon. In fact, it's only going to become more important in the years to come. As more and more businesses move online, those who don't embrace digital marketing will be left behind.
As you can see, there are many reasons why every business needs digital marketing. If you're not doing digital marketing, you're missing out on a lot of potential customers and sales. And if you're struggling to make online marketing work for your business, it's time to rethink your strategy.
Benefits Of Digital Marketing Tactics And Strategies
Influencer marketing, mobile marketing, video marketing, and email marketing have gained immense popularity in the last few years and these all are parts of digital marketing. However, there are several other benefits associated with digital marketing strategies and tactics which explain the importance of digital marketing. Let's take a look at some of these benefits:
Greater Engagement:
Digital marketing tactics such as content marketing (including search engine optimization) and social media platforms like digital channels help you to engage with your target audience in a more interactive and engaging way. This results in increased customer loyalty and improved brand recall.
Greater Flexibility:
Digital marketing tactics offer greater flexibility when it comes to planning and execution. You can easily tailor your marketing campaigns to suit the specific needs and requirements of your target audience. Additionally, you can also change your tactics on the fly if you see that they are not working as expected.
Conclusion
While it may be difficult to quantify the value of digital marketing, there are many reasons why you should consider investing in a digital marketing strategy. These ten reasons provide a snapshot of the many benefits that online marketing can offer your business.
With such clear advantages, it's time to consider how digital marketing can help you reach your business goals. Visit guruseoservices.com and contact us today and let us show you how online marketing can take your business to new heights.